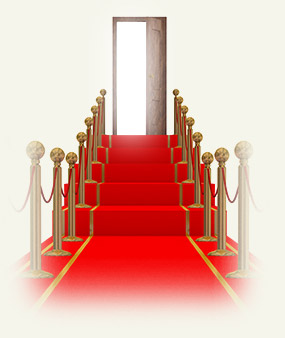 You must understand that'
This is NOT a joke, and it's not a marketing game.
As soon as we have reached our member limit, we will shut the doors until we're ready for the next batch - or maybe even forever.
If you've been struggling as an affiliate for some time now, or even if you sell your own products online, you definitely NEED THIS.
This is nothing like you've ever seen before. It's going to change EVERYTHING for you very quickly.

Especially when it's traffic that has been tested twice: once by our team, and once by our customers.
Stop using cold traffic TODAY and start using our proven-to-convert traffic RIGHT NOW. Click on the order button below to get instant access, and we'll see you in the member's area!
YES! Tyler, I want to join! Please enroll me today, Thursday, Dec 07, 2023.
I understand that by joining today I am locking in the limited time price of $59.95 per month, and doing so, I'm guaranteed this special pricing for the remainder of my membership.
I understand that I can cancel my membership whenever I want with a single click!
There's no reason to procrastinate or deliberate any longer. The time for action is now, because if you wait there's a very good chance that our membership capacity will be hit .
And believe me, when it's the month after we've opened our doors, and the forums are buzzing about all the offers members are making money on, you won't want to be the one feeling like you lost out, wondering what everyone else is so excited about.
So secure your spot NOW while space is still available.
We'll see you inside!

What does it mean to receive traffic that is " twice confirmed?"
We buy traffic and then test it out on our own offers, be it, our own products or affiliate offers. If we get sales, then the traffic is "once confirmed".
Then the traffic gets passed to the traffic shifter for members to use. Users then fill out a short survey once they get a sale, and the traffic then becomes "twice confirmed."
We then use member feedback to ONLY buy traffic that has been "twice confirmed". As the conversion feedback loop spins, the conversion rates of the traffic goes up over time. After all, we are only re-buying traffic that has been confirmed twice. In addition, we are constantly testing new traffic sources.
What is the Traffic Shifter?
The traffic shifter is the patented software we use to distribute the twice confirmed traffic to our members. Once you join, adding your links to the traffic shifter is extremely simple. You are not limited by the amount of links you can add into the traffic shifter for promotion.
What is the Confirmation Bay and how does it work?
The confirmation bay shows real-time data of all the sales members are reporting. So, when you look at the Confirmation Bay Stats, you will see what's making our members money.
The reason our traffic converts to sales at such a high rate is because of the sale confirmation feedback submitted from our members. This data submitted helps influence the way we buy our traffic for members. We ask that our customers fill out a short survey on the sales they receive from our traffic. Submitting sale confirmations is not required of you but we do ask that you participate to further improve the conversion rates of the traffic delivered to members.